https://www.peta.org/blog/undercover-photos-arctic-foxes-finland-fur-farms/
Written by
August 22, 2017
|
Shocking eyewitness photographs and video shot on fur farms in western Finland by an animal rights group reveal that arctic foxes are being selectively bred to grow to an enormous—and dangerously unhealthy—size, all so that their pelts will be larger and fetch more money when sold after the animals are killed and skinned. These captive foxes, their faces crowded with rolls of fur and skin, are so overweight that they hardly even resemble wild arctic foxes any longer.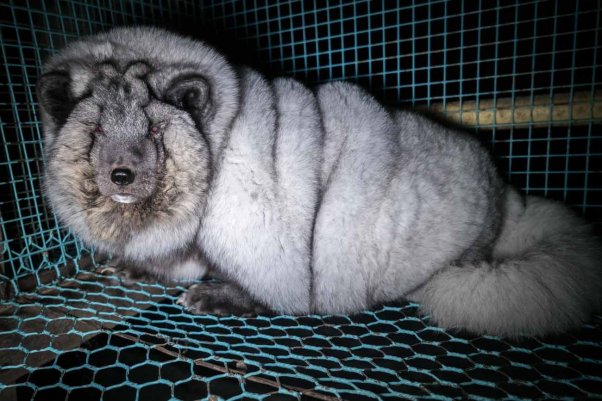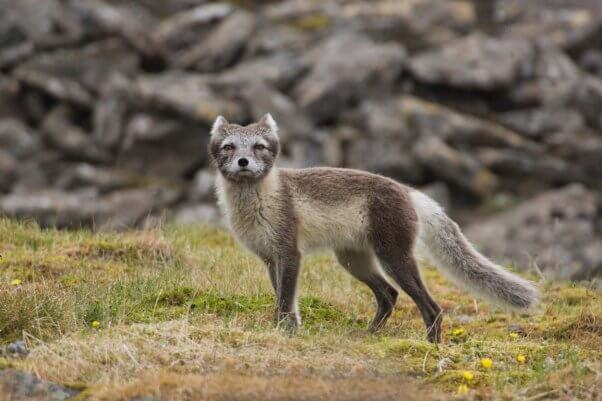 In contrast, here's a wild arctic fox.
According to reports, some of the captive foxes seen on the farms were roughly five times heavier than they should be and some struggled as they attempted to move inside their tiny cages. Not only were the foxes' legs often too weak to support their weight easily, obesity also negatively affected their joint and eye health.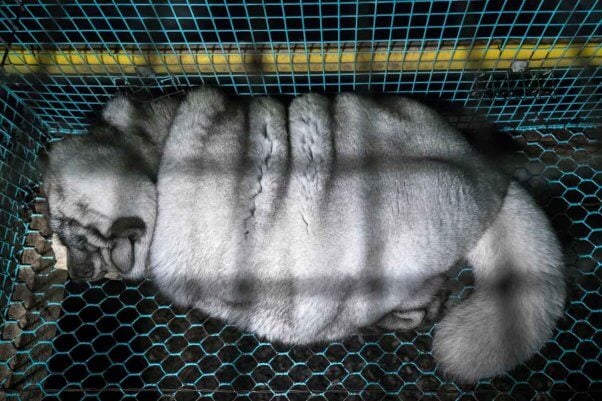 You can watch more footage captured inside Finnish fur farms here (English subtitles are provided):