https://www.peta.org/features/heartwarming-story-of-sunder-the-elephant/
Sunder used to be imprisoned and abused. Not anymore.
In 2007, when he was just a child, Sunder was given as a gift to a temple in Kolhapur, India.
There, he was kept chained in solitary confinement and routinely abused.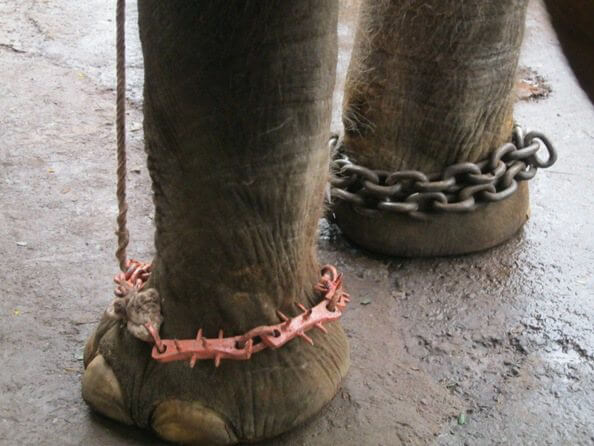 When PETA India learned about his plight, Sunder had an injured eye, a hole in his ear, and scars all over his body from the abuse he had endured at the temple.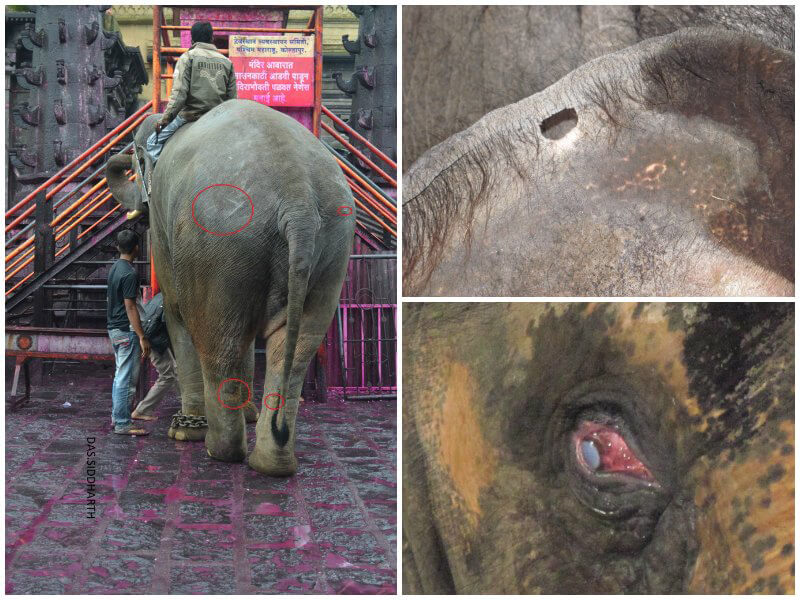 PETA India began to campaign for Sunder's release.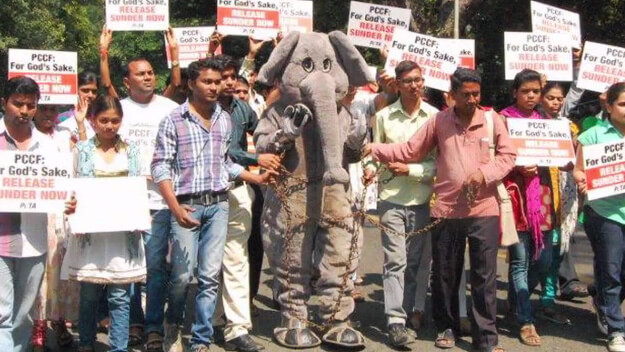 Paul McCartney and Pamela Anderson immediately joined the call to help Sunder.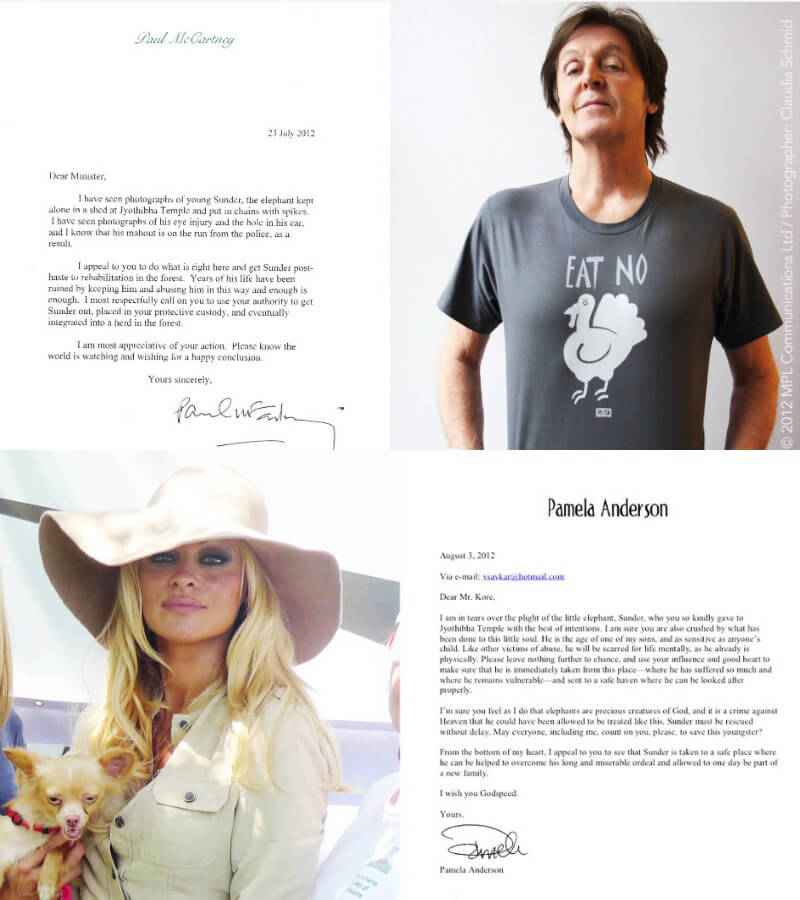 In 2012, after years of abuse, Sunder desperately tried to escape.