Dear One,
Following years of PETA lawsuits and pressure, the U.S. Department of Agriculture (USDA) is considering changes that would end its policy of automatically renewing the licenses of chronic violators of the Animal Welfare Act (AWA)—the only federal law that explicitly protects animals who are used for entertainment, experiments, and the pet trade—even when the agency knows that the facility isn't in compliance with the law.
This loophole keeps chronic AWA violators licensed and protects abusers, not animals! You only have until November 2 to speak up.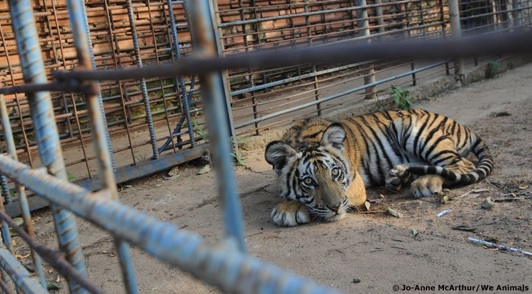 Tell the USDA to amend its regulations to stop abusive exhibitors, dealers, and breeders from keeping animals in inhumane conditions.
Thank you for your compassion for animals.
Sincerely,

Delcianna Winders, Esq.
Vice President and Deputy General Counsel
Captive Animal Law Enforcement
PETA Foundation