Dear Sylvia,
Forcing elephants to carry tourists on their backs for hours on end under the constant threat of punishment—even when they're in pain or exhausted—is wrong.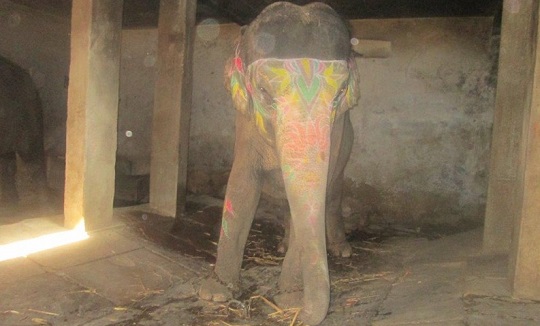 In Hinduism, elephants are worshipped as representatives of Lord Ganesha. But those who are taken from their families and forced to carry tourists in the oppressive heat aren't treated as sacred animals. Instead, they endure torment: They're beaten into submission, chained on hard concrete surfaces, and often malnourished.
The travel industry is already taking a stand against this abuse, which is why more than 100 companies—including TripAdvisor (the world's largest travel website), Thomas Cook, STA Travel, Costco Travel, Majestic Vacations, The Travel Corporation, AdventureLink, Intrepid Travel, and TUI Group—have agreed not to offer elephant rides in their itineraries.
Let India's minister of tourism know that you oppose cruelty to elephants.
Thank you for your time and compassion.
Sincerely yours,